Since this picture was taken, I installed an inexpensive plastic 'wardrobe' over the invertor to shade it... it was catching too much sun in the morning, and the heat is not really good for maximum life and production.

As you can see, my installation has both a 'high profile' set of racks, and and awning. I wanted to use the high-profile rack because it had great southern exposure and kept the bulk of the racking roof mounted, but not over living space... no big deal if it ever leaks and we didn't have to cut down through any insulation. The awning mount was something I suggested; I was going to build an awning anyway because the room always caught too much summer sun.

Additionally, there is a ballast rack with three more panels on the roof, which are not visible from the ground.... I'll take some more picture later.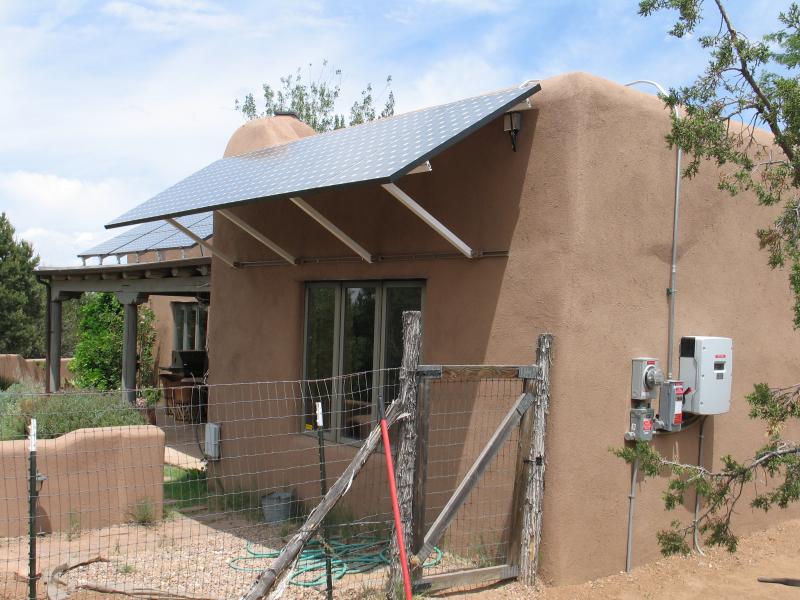 Click [here] to view index